News
XINCHANG Company (the headquarter of Zoranoc) Tenth Anniversary Celebration
November 18, 2014 is the tenth anniversary since the restructure of CANGZHOU XINCHANG CHEMICAL CO., LTD, and its entire staff celebrated the festival with their own way.
For the past decade, with the strong support and care of the parent company and all the leaders of the local governments, XINCHANG has step by step survived by overcoming the shortage of funds, weakness in technique, and difficulties in market development, etc.
Today's XINCHANG has a firm foothold in the domestic petrochemical additives industry, and has begun to develop overseas markets. We have our own R&D base and team, and the company has already received five patents for invention. We also obtained ISO9001 quality certification and HSE certification.
Over the past decade, XINCHANG people struggled together and joint efforts to fight for survival, and in the future we will be of one heart and one mind, try our best, be bold in new trails, and make all our efforts down to earth for the development of the company.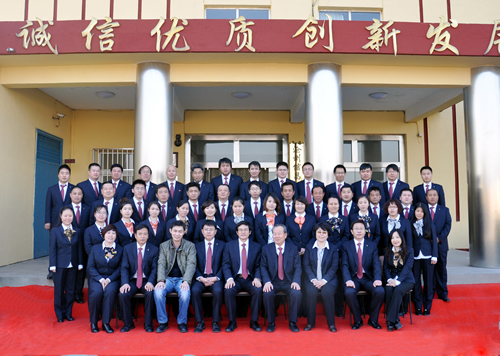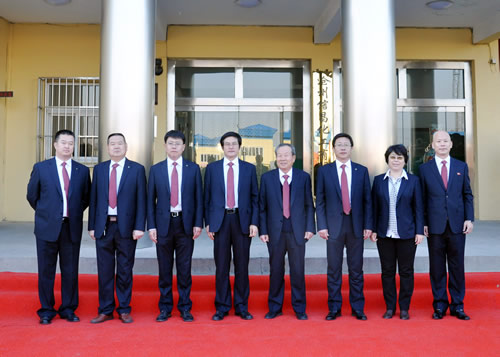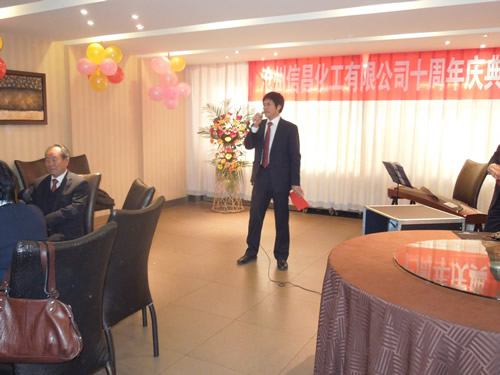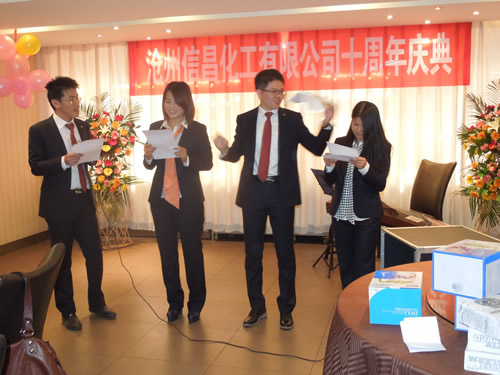 For more information, please visit Zoranoc's official website:www.zoranoc.com