Our Products
Oil Drilling Grade Xanthan Gum--Class C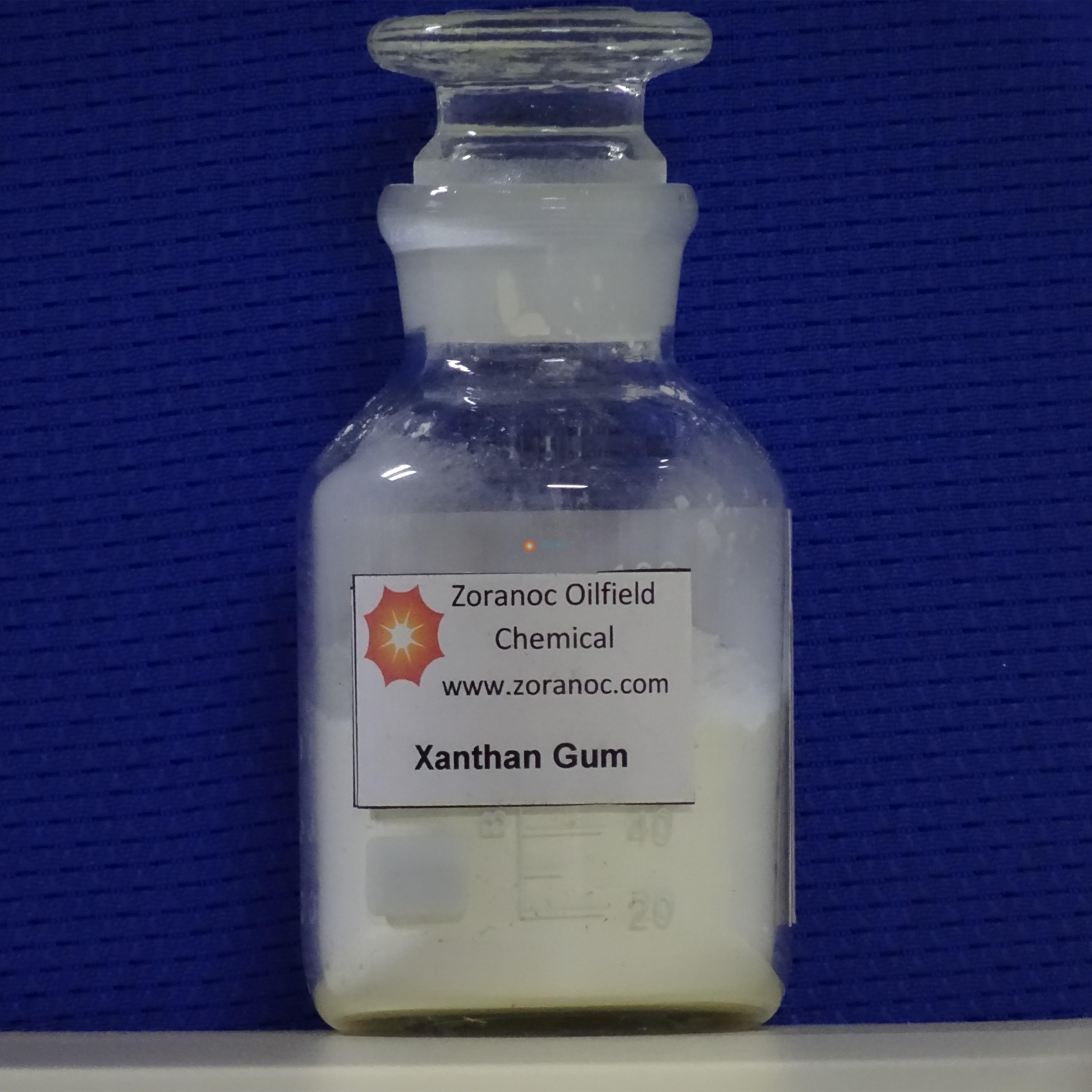 SPECIFICATIO
---
Item

Result

Physical property

White-like or Light-yellow Free-flowing powder

Confirmed

Viscosity(1% KCL Solution, cP)

≥1600

1620

Shearing Ratio

≥6.5

8.16

Loss on Drying(%)

≤14.0

6.23

PH Value

5.0-8.5

7.33

Viscosity reading

(Fann 35SA )

600rpm

≥75

87.5

300rpm

≥55

66

200rpm

≥45

56

100rpm

≥35

43

6rpm

≥18

19.5

3rpm

≥16

17.5

YP

--

44.5
PRODUCT DESCRIPTION
---
This xanthan gum is specially produced as mud additive for oil drilling and exploitation. It is produced by the fermentation of glucose, sucrose, or lactose by the Xanthomonas campestris bacterium. After a fermentation period, the polysaccharide is precipitated from a growth medium with isopropyl alcohol, dried, and ground into a fine powder. Later, it is added to a liquid medium to form the gum. It can be used as a rheology modifier, viscosifier, emulsifier, deflocculant & stabilizer. Oil Drilling Grade Xanthan Gum has an excellent tolerance to changes of temperature, acid, alkaline and salt. It can apparently increase the products' penetrating ability and suspending performance to small solid materials, and reduce the pressure loss during drilling. It can not only fasten the well bore, but also decrease the damage to oil formation. Also, it can greatly raise the efficiency of drilling, workover and completion. Oil Drilling Grade Xanthan Gum can improve oil extraction rate and utilization factor of natural resources. As a biotype oil driver, it is environment friendly.
APPLICATION
---
(1) Viscosify fresh water and brine-based fluids used for drilling, milling, underreaming, and gravel packing operations.
(2) Suspend bridging agents and weighting materials in fresh water and brine systems.
ADVANTAGES
---
(1) Helps disperses easily in fresh water mud, and brines
(2) Provides thixotropic properties and non-Newtonian flow characteristics over a wide salinity range at low concentrations
(3) Provides excellent suspension without the need for clays
(4) Stable at temperatures up to 250°F / 121°C
(5) Minimizes the potential for formation damage
USAGE
---
Add it in concentration of 1.0 to 3.0 kg/m³ (0.4 to 1.1 lb/bbl) to drilling fluid. Mix slowly through a jet mixer or sift slowly into the vortex of a high-speed stirrer.
STORAGE
---
(1) Avoid high-intensity extreme pressure and prolonged exposure to strong sunlight.
(2) Keep container closed.
(3) Keep away from heat, sparks and flames.
You may be also interested in the following product(s)