Our Products
Residue FCC Catalyst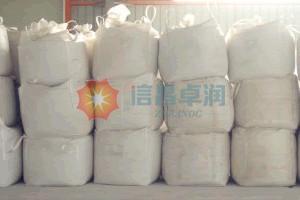 TECHNICAL DATA
---
Item

Parameters

Loss On Ignition, %(m/m)

≤13.0

Al2O3, %(m/m)

≥40.0

Na2O, %(m/m)

≤0.25

Attrition Index, %(m/m)

≤2.5

Apparent Bulk Density, g/ml

0.65~0.85

Specific Surface Area, m2/g

≥230

Pore Volume, ml/g

≥0.35

Particle Size Distribution

0~20μm, %(v/v)

≤3.5

0~40μm, %(v/v)

≤20.0

40~110μm, %(v/v)

≥50.0

D(v,0.5), μm

65~80

Micro-Activity:800℃/4h, %(m/m)

≥75.0
PRODUCT DESCRIPTION
---
ZOR-950 is heavy oil catalytic cracking catalyst, which takes the rare earths' ultra-stable Y as its active component together with anti-vanadium component. Presence of anti-vanadium functional additives leads to excellent resistance to metal contamination. Meanwhile, the agent has strong hydrothermal stabilityand activity as well as strong heavy oil conversion capacity. It is suitable to process inferior residual and hard-to-crack feed, especially oil with high vanadium, sodium, calcium, alkaline and nitrogen. The high stability of active agent also makes the agent applicable to RFCC unit to decrease the yield of slurry and improve the yield of light oil. The catalyst is very adaptable and can be used in the device of low catalyst oil ratio.
FEATURES
---
1. Active Component Technology
1) Secondary synthesis of NaY zeolite: Long crystallization time, unique variable temperature crystallization synthesis, high silica to alumina ratio, high stability, intact crystal structure.
2) NaY zeolite modification: High retain of crystallinity, less non-framework aluminum, smooth pore channels, perfect dispersion of Re3+.
2. Matrix Processing Technology
1) Special treatment on Kaolin: increase the surface area and pore volume; form mesoporous structure with certain activity and microporous structure with high aluminum content; appropriate matrix activity to enhance bottom cracking reaction.
2) Colloidal active alumina technique: increase the surface area and pore volume; macroporous structure is conducive to the proliferation of reactant molecules and product molecules; improve acidity and distribution of acid sites and enhance cracking activity.
You may be also interested in the following product(s)